CRASH HARDSHIP WITH HOPE
BenefitCrashers® brings together people within our community and surrounds those going through hardship with hope. By rallying strangers, friends, and family, of all ages, young and old, to show up for a benefit being hosted for the individual going through hardship. We aim to remind people that they are supported in their difficult journey and they are never alone. We hope to spread love one crash at a time.
Anyone who wants to make a difference - all are welcome and valued! Regardless of background, religion, sexual orientation, gender identification, skin color, disability, or age. We have had people who we have crashed their benefit, crash with us. We have had families with babies, a generation of families, co-workers, friends, sporting clubs, etc - all have come together to give support to someone in need.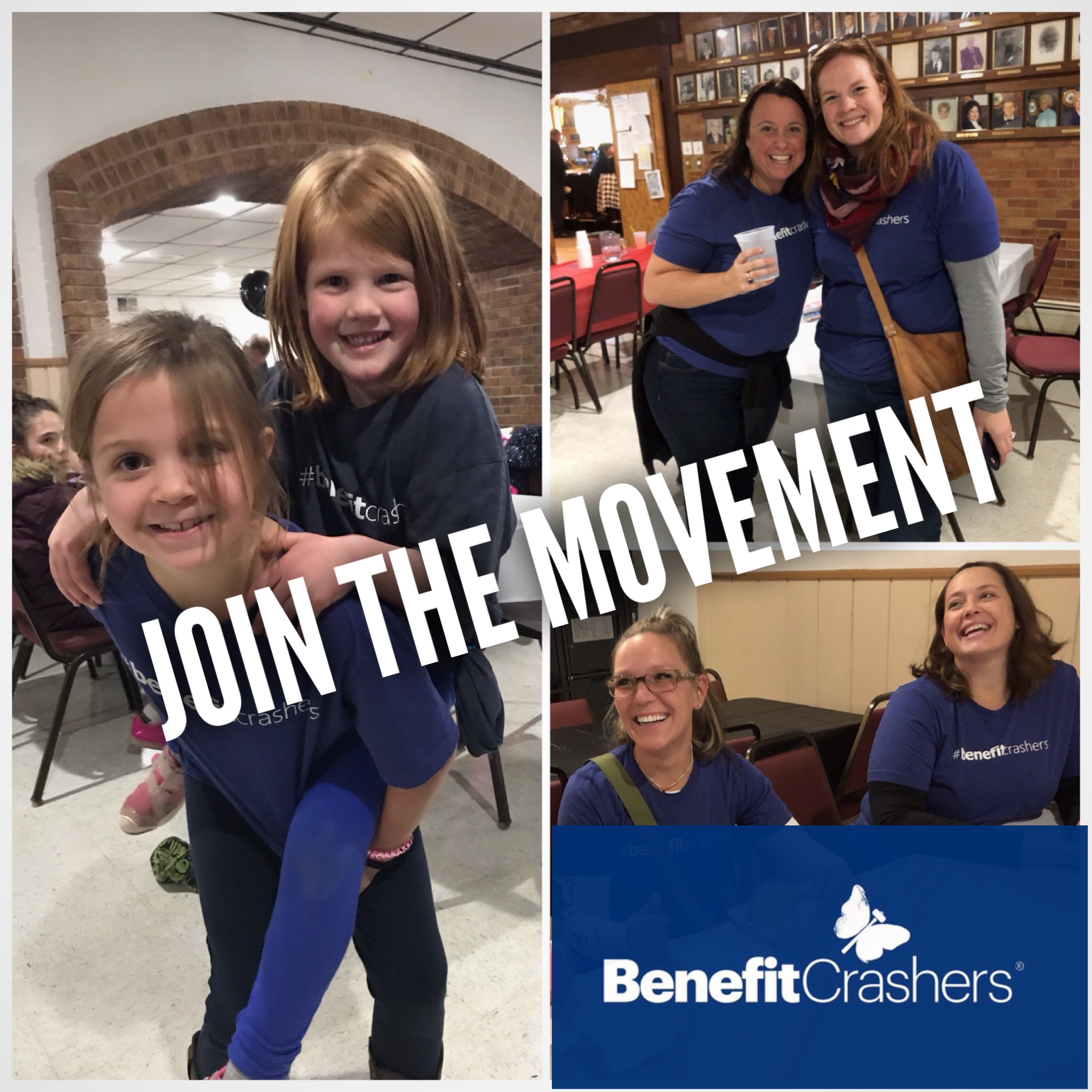 Want to get involved, connect with others and support individuals in your community going through hardship? Join the movement…
We have a sweet little shop you can order your BenefitCrashers gear from. 100% of the profits go to grow the movement!
Benefits are everywhere! Currently, the majority of the benefits we attend are in the Twin Cities Metro area. We currently have chapters in MN & WI. However, we are growing and would love to add more "hosts" to our team so we can crash more!
#benefitcrashers #hopecrasheshardship